Switching From MyPayollHR?
Discover why MyPayrollHR clients are choosing Netchex for Benefits, HR, & Payroll they can trust.
Here's What Happens Next…
Fill out the form to schedule a demo with sales. You'll get a call from us shortly after, so be sure to provide a valid telephone number.
Getting Started With Netchex Is Easy.
Regardless of employee count, every client meets with a sales engineer before their build-out begins. That means we'll help you choose the right mix of products and services for your business
Your company is supported by an entire team dedicated to implementation
Payroll and time & attendance go live simultaneously
You're assigned an entire U.S.-based service squad for assistance, questions, and more
Easy Implementation
Backed by a full team of experts, we work to get you set up quickly and efficiently.
A Single, Unified System
One system with one login means no
complicated importing or exporting.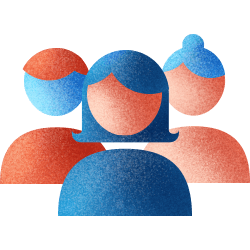 Team-Based Service Model
Dedicated service reps who know you
and understand your business.
Industry-Leading NPS
Netchex clients are 23% more likely
to refer Netchex than our competitors' clients.
Transparent Pricing
Choose a pre-built package
or create your own.
Knowledgeable Staff
80% of our service associates are
Fundamental Payroll Certified.
HR & Payroll You Can Trust
Our clients can be confident that all funds transmitted to our partner bank for payroll related tax and benefit processing are used for those purposes only.
We have multiple checks and balances in place with dual authorization and a segregation of duties.
We make sure that all tax liabilities held on behalf of our clients are kept separate from our own operating accounts – we have separate banking relationships for each.
All Netchex clients have the ability to independently verify that their tax payments are being processed timely and correctly by registering with online systems like the Electronic Federal Tax Payment System.
Request a Quote