Real Time Insights
Accurate, up-to-the-minute data accessible in one place.
Report Builder
Import, export, share. Point, click, and uncover impactful insights.
It's All In The Details
When you need specifics, Netchex helps you find exactly what you need. Drill down to the nitty gritty with comprehensive reporting and granular views at every level of an organization.
Organized Data Pulls
Clear, precise reporting
Segment by topic: Payroll, HR, Benefits, etc.
Categorized and formatted reports
Automated and calculated analytics features
See Things Your Way
Make everything your own. Customize and save data pulls to automatically generate information in the format you need for scheduled reporting with Netchex.
Ad Hoc Features
Secure data and administrative privileges
Store and save report formats for routine runs
Expansive filters and sorting options
Customize colors, labels, categories, and views
Point. Click. Publish.
Share your insights. Presenting and distributing analytics is a cinch with NetPublish filters, report-builders, pre-set options, and export features.
Simple Output
Clickable options and drop-down selections
Graph designs and pictorial views
Exporting to PDFs and Excel spreadsheets
Email ready & print publishing formats
Real Time & On-Demand
Analytics and reporting that keeps pace with your business. Netchex's up-to-the-minute data helps you make better business decisions.
Connected Reporting
Instant payroll preview
Time & attendance updates and labor costs
Compliance alerts
Current benefits activity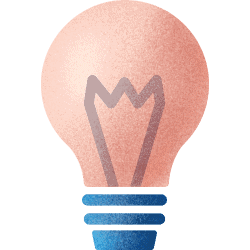 FEATURED CASE STUDY
Leake and Andersson
As a Netchex client for over 10 years, our system provides Leake & Andersson with the reporting tools and capabilities it needs to successfully run payroll for their small business. Today's workforce can be remote, seasonal, part-time or salaried, and Netchex is equipped to handle these variations with unlimited direct deposit, live e-checks, or paycards. Our automated taxes and reporting capabilities are indispensable when it comes to compliance, takings tasks off your plate and worries off your mind.
Do you want to get more for your business with Payroll, Benefits, & HR made easy?
Ready for a live demo? Fill out our contact form or call (877) 729-2661 to speak with Netchex sales  and discover how robust our reporting is, providing invaluable insights to your business.