Payroll & Tax
Time & Attendance
Benefits Administration
Recruiting & Onboarding
Learning Management
Performance Management
Human Resources
Reporting & Analytics
Data Security? We Have You Covered
With the continuing escalation of corporate data breaches, securing your organization's data is more important than ever. At Netchex, we understand the confidentiality, integrity, and availability of data is paramount to the success and continued growth of your business. This is why our commitment to data security is baked into every aspect of the services we provide.
How Does Netchex Stand Out Compared to Kronos?
Safe & Secure
Integrated Systems
Great Customer Service
Financial & Legal Controls
Trust and security are two things Netchex takes very seriously. We pride ourselves on the lengths we have gone to in order to protect our clients' funds. We are governed by strict laws, oversight, and policies that have allowed us to confidently move our clients' payroll funds. These checks and balances ensure several levels of fraud prevention to protect you on every level.
When shopping around for any product, how do you know which one is best for your situation? When it comes to payroll and HR software, the stakes are high for your company and employees. With countless options before you—many of which claim the same features—how can we make your decision easier and more informed?
Who better to hear it from than actual users of these products? Discover what sets Netchex payroll software apart from all the competition, including Kronos.
Insights from Actual Kronos Customer Reviews
Customer service was horrible. The software is exceptionally antiquated for our needs. This is not a system that is compatible with a 21st century workplace. Exceptionally disappointed.
Taken from Capterra.com
The cost vs. value is horrible. The system is primitive and there is a lot of lost functionality. There are constant outages with services and the payroll interface is almost terrifying.
Taken from G2.com
None of the various modules work similarly to each other and don't work well together. The software is painfully slow for users. User administration involves dozens of pages of configurations with no clear description of what each option does.
Taken from SoftwareAdvice.com
Trust & Compliance
Netchex understands that you need a partner you can trust with the protection and management of your company's human resource and payroll information. We believe trust starts with transparency of how we manage and protect this data. All our processes and security practices are audited by third parties and the results are available upon request with a fully executed non-disclosure agreement.
Security
AICPA SOC 2 Type 2
Netchex Hosting Provider Compliance Offerings (SOC, ISO, CSA, FedRamp, FIPS, PCI, HIPAA/HITRUST, and more)
Tenable PCI External Scanning Attestation
Veracode Penetration Testing
Black Kite Security Scorecard
Financial
Third-Party Sender Audit
Independent Auditors' Report on Consolidated Financial Statements
NACHA Certified
Processes
Regulatory
Payroll Processor Licensing
Money Transmitter Licensing
Texas Department of Banking Examination for Money Services Businesses
Maine Examination for Payroll Processors
Netchex in Action
Explore how seamless it is to get started with the industry's safest and most secure payroll software.
You've never seen benefits, HR, and payroll done quite like this. Discover Netchex's suite of powerful HR technology solutions that thousands of businesses rely on every day.
Payroll & Tax
Get employees paid faster. File taxes automatically. Everything accurate and on time. Switch to Netchex and start to love your payroll & tax software.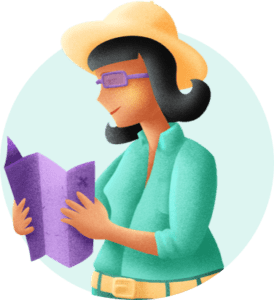 Time & Attendance
Collect hours worked and time-off effortlessly in a system that combines with employee self-service. Did we mention it integrates directly with payroll software?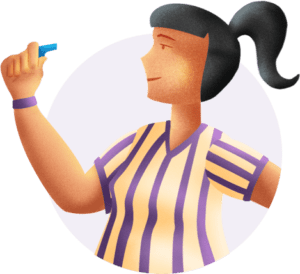 Benefits Administration
Comprehensive doesn't have to mean complex. Netchex makes Benefits Administration easy, straightforward, and worry-free for everyone.
Recruiting & Onboarding
An applicant tracking system with built-in intelligence, combined with an innovative onboarding platform, improves and simplifies your entire hiring process.
Learning Management
Get new hires up-to-speed. Update company-wide compliance. Diminish skill gaps and develop your workforce with our Learning Management System (LMS).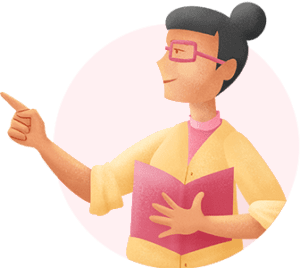 Performance Management
Conduct employee reviews. Assign, track, and review tasks company-wide. Gain insight into performance and growth with comprehensive data.
Human Resources
Critical data instantly. Analytics on demand. Support teams at the ready. Powerful interface meets welcoming interface with Netchex's robust HR software.
Reporting & Analytics
Powerful reporting and analytics at your fingertips. Netchex's report-builder, flexible formats, and point & click features let you put a personalized spin on analytics.
Click Titles to Watch Video
Kronos vs. Netchex FAQ
Do you want to get more for your business with Payroll, Benefits, & HR made easy?
Ready for a live demo? Fill out our contact form or call
(877) 729-2661 to speak with Netchex sales and discover how our payroll software for small business can help you