Full System Integration
A lot goes into payroll, and Netchex covers and connects it all with our integrated payroll software.
Flexible Pay Options
Multiple ways to pay, including direct deposit, standard checks, and paycards.
Tax Automation & Accuracy
Automated taxes and reporting keep you compliant and ensure accuracy.
MVP
(Most Valuable Payroll) for Small Business
Netchex is a true team player providing access, information, and cross-functionality to every department in your company.
More Than Just A Paycheck
There's more than one way to pay. Today's workforce can be remote, seasonal, part-time, or salaried. And Netchex can be just as varied depending on your needs.
NetDirect unlimited direct deposit
Live checks through our NetPay system
Paycards with the Skylight® PayOptions™ Program from Netspend®
Accounting For Accuracy
Eliminate the oops, whoops, and uh-ohs with the help of Netchex payroll software. Pre-processing reports and analysis offers precision payroll that's error-free every pay period.
Instant Preview Processing:
Detailed exception reporting
Liability reporting for funding requirements
Gross to net views of data prior to processing
Tax and Compliance
Get tasks off your plate and worries off your mind. Automated taxes and reporting to keep you compliant⁠—one less thing to think about, thanks to Netchex payroll software.
Automation & Reporting
Electronic IRS filing and pay withdrawals
Automate reporting and data pulls
Quarterly online tax statements & W2 preview
New hire reporting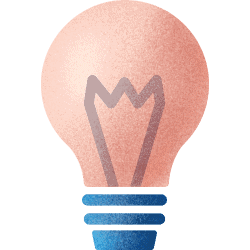 FEATURED CASE STUDY
The Colony ER Hospital

Before switching to Netchex in April 2019, the Colony ER Hospital was using ADP – and was not thrilled with their experience. As the facility administrator at their small business, Alexis found it impossible to manage and process payroll correctly with ADP in the event she had to trust another employee to do so. She did not find ADP's flow of payroll software to be user-friendly, often causing errors.
Do you want to get more for your business with Payroll, Benefits, & HR made easy?
Ready for a live demo? Fill out our contact form or call (877) 729-2661 to speak with Netchex sales and discover how our payroll software for small business can help you