HR, Payroll & Benefits Made Easy
Discover why thousands choose Netchex over ADP
Netchex is the industry leader built with you in mind. Gone are the days of disjointed technology and impersonal service. With Netchex's connected systems, robust reporting, and a simple, intuitive interface, our software powers thousands of businesses just like yours for all things HR & payroll. But don't just take our word for it.
Get Started for Free
How We Win Against ADP
As told from previous customers
Discover the Power of Netchex
While many choose ADP because they are a "name brand," you shouldn't have to sacrifice functioning technology and a tailored service experience. At Netchex, we take pride in our easy-to-use, yet powerful software that allows you to run your business without headaches. Our foundational principles prove this day in and day out, as evidenced by our customers who were once in your position.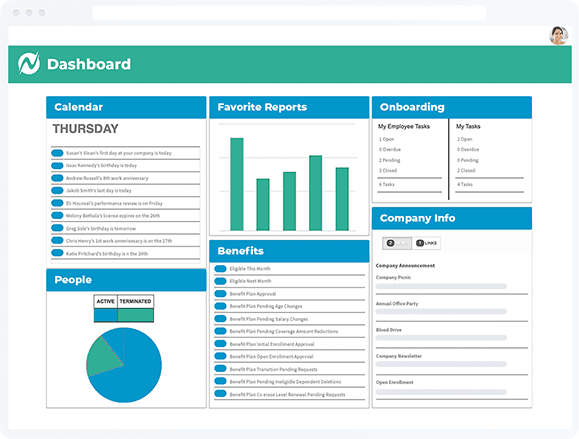 Experience HR Intelligence
Netchex's single-source technology is simple enough to learn quickly, yet powerful enough to run your entire business. Our complete suite of HR tech was designed to let businesses work smarter with less work, and as a result, are consistently recognized as market trailblazers.
Discover Netchex
Former ADP customers who made the switch to Netchex
Payroll Reimagined
When processing payroll, have separate systems that don't communicate to each other become the unfortunate norm?
With a suite of available integrations, ensure timely and accurate payroll to better handle your workforce.
Learn More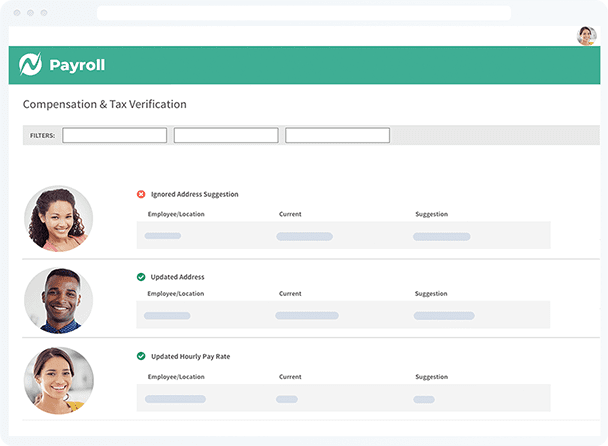 Customer Testimonials
We value the freedom we give businesses to power their core HR and payroll needs.
Combined with a personal service model unlike ADP, hear what some of your peers have to say about the challenges they've experienced.
"Horrible support, outrageous costs, and back-end updates that shouldn't be handled by the customer. When trying to reach someone for help, we either had no follow-up or had to wait weeks to hear from someone."
Review taken form
"Getting quick answers to urgent problems is non-existent. We've been given conflicting training to handle specific entry issues (1099 vs W2 ees), manual checks, and correcting tax withholding. We've lost thousands of dollars due to incorrect programming."
Review taken form

"The platform is extremely old, confusing, and clunky. It looks like a web 1.0 portal and is extremely complicated to use. Unless you're a huge company, the customer service is atrocious."
Review taken form
Elevated Technology
Our HR and payroll software shines when compared to others, and we take pride knowing it functions the way it's designed to.
With powerful technology at your fingertips, find out what an all-encompassing solution can do for your business.
Discover the Netchex Difference Today