Request a Quote
High-Quality Content
Content libraries with 600+ training courses. Topics your organization needs to remain competitive. Plus, the ability to utilize your own educational content.
Customizable Curriculum
Develop specialized tracks for individuals, departments, or company-wide. Preview courses before assigning, attach quizzes, and set pass/fail requirements.
Hours of Educational Content
With NetLearn, your company is ready to begin learning on day one. Explore high-quality, modern videos curated by industry experts. Our Learning Management System offers three distinct content libraries—HR Compliance, Professional Skills, and Workplace Safety. Over 200 relevant courses in each collection covering topics critical to today's workforce.
Create and import your own training materials, including videos, audio, documents, links, and more. All of your training material is accessible in one place with just one login.
A Diverse and Modern Learning Experience
Align your training strategy to meet your company's business goals. Increase engagement and promote a culture of learning among employees. Use your own training content to guide or support pre-loaded material to develop course tracks for individuals, departments, or the entire company. Preview courses before assigning, include quizzes, and set pre-requisite or pass/fail requirements to increase learning comprehension and retention.
A Powerful, User-Friendly Platform
NetLearn is an intuitive Learning Management System. Makes online learning simple and accessible to all employees. Assignments and due dates easy to understand with our easy-to-navigate user dashboard. View courses currently in progress, review recently completed assignments, and browse course recommendations. Searching for courses by topic makes exploratory learning easy as employees grow their personal knowledge and skillset.
Easy Management and Insightful Reporting
From the administrator dashboard, managers get an overview of all past and current activity, assessments, and scores, as well as upcoming requirements. Streamline your process with simple course assignment, emails, and alerts. Utilize our pre-built reports or create your own for analysis of the most vital KPIs. Take a deeper dive with in-depth reporting to gain insight into a specific employee, team, or company activity. Discover how a Learning Management System can propel your business forward.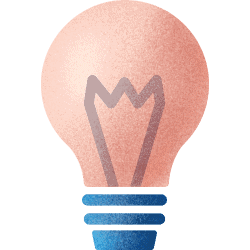 FEATURED CASE STUDY
The Colony ER Hospital

Before switching to Netchex in April 2019, the Colony ER Hospital was using ADP – and was not thrilled with their experience. As the facility administrator at their small business, Alexis found it impossible to manage and process payroll correctly with ADP in the event she had to trust another employee to do so. She did not find ADP's flow of payroll to be user-friendly, often causing errors.
Do you want to get more for your business with Payroll, Benefits, & HR made easy?
Ready for a live demo? Fill out our contact form or call (877) 729-2661 to speak with Netchex sales.