Payroll & Tax
Time & Attendance
Benefits Administration
Recruiting & Onboarding
Learning Management
Performance Management
Human Resources
Reporting & Analytics
Are you in the market for HR and payroll software? During your search, it is crucial to perform industry research and check out all available providers. With countless options available, how do you find the right solution for you and your company—especially when many boast similar features?
At Netchex, we can help make your search easier and more informed. In fact, we firmly believe that hearing it directly from actual users of these systems is the easiest way to discover Netchex's differentiators against the competition, including Paylocity.
How does Netchex payroll software compare to Paylocity?
Award-winning customer service
Excellent user experience
Simple, error-free payroll and time tracking
Comparing Paylocity vs. Netchex
How does Paylocity stack up against Netchex?
What actual customers said about Paylocity:
Mistakes are made which are time-consuming and difficult to fix. Sometimes I am able to troubleshoot an issue before support understands how to help. Their understanding of the system is inconsistent.
Taken from a review on GetApp.com
Paylocity is used across our entire company in 4 states. I have a difficult time finding ANYTHING that is particularly good about Paylocity. It is difficult/ cumbersome to make changes. Authority levels make no sense. Reporting is limited to canned reports.
Taken from a review on TrustRadius.com
We have a large and complicated payroll process, which we were very excited that Paylocity was equipped to handle as long as we upload our payroll correctly. It is not, however, equipped to track these complex structures within the system. Because of this, we have to use clunky custom fields with limited functionality.
ken from a review on TrustRadius.com
I have to be so organized to keep track of my tickets and requests for support b/c they will lose track too, which means some of my requests get forgotten and lost.
Taken from a review on Capterra.com
Very limited. As a manager, this app is useless. I cannot enter employee schedules, vacation, sick leaves, etc. I cannot even enter a simple schedule for an employee. I cannot send reminders, or even use the survey function.
Taken from a review on SoftwareAdvice.com
We are currently unable to adjust employee times… for 2 days!! Getting information from this system is ridiculous. Not one week goes by without some problem.
Taken from a review on TrustRadius.com
Netchex in Action
Learn what makes Netchex different than Paylocity and how easy it is to get started with the industry's easiest payroll software.
Paylocity vs. Netchex FAQ
You've never seen benefits, HR, and payroll done quite like this. Discover Netchex's suite of powerful HR technology solutions that thousands of businesses rely on every day.
Payroll & Tax
Get employees paid faster. File taxes automatically. Everything accurate and on time. Switch to Netchex and start to love your payroll & tax software.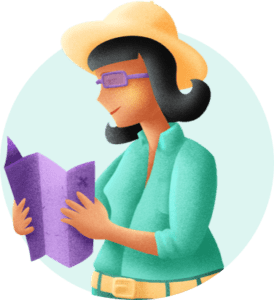 Time & Attendance
Collect hours worked and time-off effortlessly in a system that combines with employee self-service. Did we mention it integrates directly with payroll software?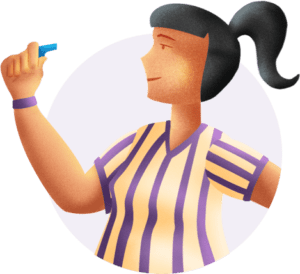 Benefits Administration
Comprehensive doesn't have to mean complex. Netchex makes Benefits Administration easy, straightforward, and worry-free for everyone.
Recruiting & Onboarding
An applicant tracking system with built-in intelligence, combined with an innovative onboarding platform, improves and simplifies your entire hiring process.
Learning Management
Get new hires up-to-speed. Update company-wide compliance. Diminish skill gaps and develop your workforce with our Learning Management System (LMS).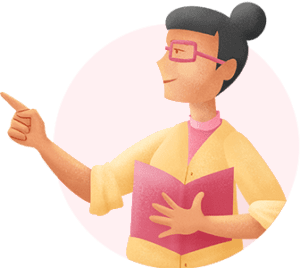 Performance Management
Conduct employee reviews. Assign, track, and review tasks company-wide. Gain insight into performance and growth with comprehensive data.
Human Resources
Critical data instantly. Analytics on demand. Support teams at the ready. Powerful interface meets welcoming interface with Netchex's robust HR software.
Reporting & Analytics
Powerful reporting and analytics at your fingertips. Netchex's report-builder, flexible formats, and point & click features let you put a personalized spin on analytics.
Click Titles to Watch Video
Do you want to get more for your business with Payroll, Benefits, & HR made easy?
Ready for a live demo? Fill out our contact form or call
(877) 729-2661 to speak with Netchex sales and discover how our payroll software for small business can help you