Reporting & Analytics
Salary, labor, and performance insights all in one convenient place.
Intuitive Self-Service
All the information to empower your team, right at their fingertips.
Full HR Support
On demand access to handbooks, best practices, and everything in-between.
Empower Your Team
From accruals to paystubs, Netchex's HRM software platform makes information instantly accessible for managers and employees—anytime, anywhere.
Self-service Portals
PTO requests and accrual management
View and update profile information
Edit benefits selections
Change direct deposit and tax withholdings
From Hire to Retire
Netchex combines information, performance, and compliance management in a single, smart human resources software.
Employee Lifecycle Management
Employment history, forms, licensure, & profiles
Tax, benefits, and employment compliance
Performance reviews and job summaries
Salary and compensation history
Better Services, Better People
Need templates? Handbooks? Job descriptions? Netchex has you covered with its HR online resources and personalized client support to help your HR department run smoothly.
NetHR Support Center
Forms & policy library
Sample text & customized handbooks
NDAs, non-competes, & performance reviews
Automatic alerts for state & federal law changes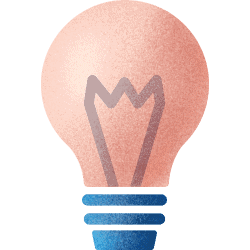 FEATURED CASE STUDY
Abita Brewery
At Abita, Jennifer functions as a one-person HR department, making her time incredibly valuable. Her favorite part of working with Netchex is how she has her own small designated service team at Netchex that she can call anytime with a problem. Her precious time isn't wasted on robo service calls or having to wait on hold to get a solution to her problem.
Do you want to get more for your business with Payroll, Benefits, & HR made easy?
Ready for a live demo? Fill out our contact form or call (877) 729-2661 to speak with Netchex sales.