Nonprofits, Including Many YMCAS nationwide, Turn to Netchex for Help
Nonprofit HR Is No Problem for Netchex
It takes a special kind of person to work for a nonprofit—even more so to handle all the HR administration for one. For HR professionals working in the nonprofit sector, the restrictive structure and the unique challenges it presents make work more difficult. Netchex is here to help.
Easy Implementation
Backed by a full team of experts, we work to get you set up quickly and efficiently.
A Single, Unified System
One system with one login means no
complicated importing or exporting.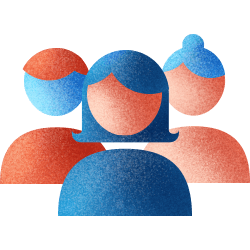 Team-Based Service Model
Dedicated service reps who know you
and understand your business.
Industry-Leading NPS
Netchex clients are 23% more likely
to refer Netchex than our competitors' clients.
Transparent Pricing
Choose a pre-built package
or create your own.
Knowledgeable Staff
80% of our service associates are
Fundamental Payroll Certified.
Request a Quote