BK Corrosion
ACA Central Employee Self-Service Manager Self-Service Onboarding Payroll & Tax Time & Attendance
"Netchex has taken my stress away. That's the truth. I wish we would have made the change to Netchex sooner, but they made the transition very easy." – Brenda Renteria, Controller at BK Corrosion
View Case Study
Winters Title Agency
Employee Self-Service Manager Self-Service Payroll & Tax Reporting Time & Attendance
"Switch to Netchex because it will save you time which saves your company money in the long run." – Kerry Fritscher, Accountant at Winters TItle Agency
View Case Study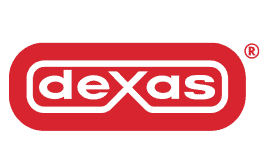 Dexas
ESS/MSS NetBenefits NetCOBRA NetGuide Payroll & Tax Time & Attendance
Based on trust, benefits brokers have a unique relationship with their clients. Netchex values this relationship and works with Gallagher to enhance client experience.
View Case Study
JM Test Systems
E-Verify ESS/MSS NetBenefits NetCOBRA NetGuide NetRecruiter Time & Attendance
JM Test Systems went from a 2 person lab to their current status of 300+ employees. This quick growth caused them to rethink their relationship with ADP and switching to Netchex.
View Case Study
Xpressdocs
Employee Self-Service Manager Self-Service NetBenefits NetGuide Time & Attendance
With 250+ employees and a growing company, Xpressdoc's team needed a better payroll and HR solution than Quickbooks. Enter Netchex.
View Case Study