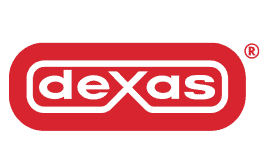 Dexas
Based on trust, benefits brokers have a unique relationship with their clients. Netchex values this relationship and works with Gallagher to enhance client experience.
Read Article
Pacific Northern
Pacific Northern was Excel-based, performing HR tasks manually and using an outside vendor for payroll. With Netchex, they were able to combine and automate the process.
Read Article
Abita Brewery
Jennifer at Abita Brewing is a one person HR department who relies on her designated Netchex service team to help her solve any problems.
Read Article
Associated Grocers
With over 50 stores locations to manage as Payroll Administrator for all of them, Veronica was looking for an efficient and intuitive system to help her succeed.
Read Article
JM Test Systems
JM Test Systems went from a 2 person lab to their current status of 300+ employees. This quick growth caused them to rethink their relationship with ADP and switching to Netchex.
Read Article
St. Martin's
Angela is the HR Director and Payroll Admin for over 500 employees at St. Martin's. See why she considers Netchex to be the best payroll platform she's used in her 12 years.
Read Article
Budget Dry
Budget Dry Waterproofing had reached their limits with both ADP and Paychex due to service and integration inefficiencies. Their small business turned to Netchex.
Read Article
Expotel Hospitality
As Corporate Director of Human Resources of a 300+ man hospitality service, Kellie had to ensure they were in the right hands for their payroll and human resources needs.
Read Article
Gerry Lane
Gerry Lane Auto Dealerships were looking for a better payroll, time and attendance and benefits platform that also provided top notch support.
Read Article
Elevate your performance management and employee outreach with NetEngage
X