North Park Nissan
Imagine having to track employee information in a notebook. That's how Northpark Nissan used to manage the tracking of their PTO.
Read Article
Zaxby's
"always helpful, cheery, and always willing to do whatever to resolve the issue."
Read Article
Regal Hospitality
"One of the struggles we had with our previous company is that they didn't have a good understanding of our industry and our industry-specific needs," said Erica Payne.
Read Article
Merchants FoodService
Merchants FoodService needed a payroll and HR company that could not only provide for their exact current needs, but also grow alongside them in the future. They found that in Netchex.
Read Article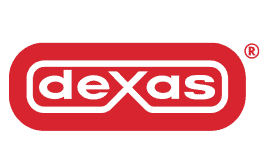 Dexas
Based on trust, benefits brokers have a unique relationship with their clients. Netchex values this relationship and works with Gallagher to enhance client experience.
Read Article
Brian Harris Auto Group
They switched to Netchex payroll software in 2016 to ensure their reporting was accurate, systems were connected, and compliance a non-issue.
Read Article

The Colony ER Hospital
Before switching to Netchex payroll software in April 2019, the Colony ER Hospital was using ADP – and was not thrilled with their experience.
Read Article