Regal Hospitality
"One of the struggles we had with our previous company is that they didn't have a good understanding of our industry and our industry-specific needs," said Erica Payne, Human Resources Manager at Regal Hospitality.
Read Article
West Baton Rouge Sheriff's Office
"I am always trying to find smarter and more innovative ways that would help our department run as best as it can, but still maintaining a healthy budget," Weimer said. And for that, he turned to Netchex.
Read Article
Merchants Foodservice
Merchants Foodservice needed a payroll and HR company that could not only provide for their exact current needs, but also grow alongside them in the future. They found that in Netchex.
Read Article
Lanier Federal Credit Union
When Cherry Walton, EVP Assistant to the CEO, joined Lanier Federal, all payroll and HR functions were all done manually in-house. "We wanted to find an all-in-one solution that would combine HR functions and payroll into one place to give our employees more flexibility and responsibility," Walton explains.
Read Article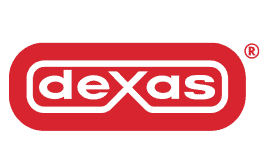 Dexas
Based on trust, benefits brokers have a unique relationship with their clients. Netchex values this relationship and works with Gallagher to enhance client experience.
Read Article
Brian Harris Auto Group
They switched to Netchex payroll software in 2016 to ensure their reporting was accurate, systems were connected, and compliance a non-issue.
Read Article

The Colony ER Hospital
Before switching to Netchex payroll software in April 2019, the Colony ER Hospital was using ADP – and was not thrilled with their experience.
Read Article
Sea Mist Oceanfront
With only three employees handling everything, they realized the Paychex system just couldn't handle integrating all of these processes.
Read Article
Camp Gladiator
Camp Gladiator wanted to eliminate manual entry and tracking to increase their growing businesses' productivity and initiatives.
Read Article
Netchex Not Impacted by SVB & Signature Bank Closures
X