North Park Nissan
Imagine having to track employee information in a notebook. That's how Northpark Nissan used to manage the tracking of their PTO.
Read Article
Macon Bank & Trust Co.
"Netchex still has the "small company" feel—not wondering who or where you'll be speaking with someone when issues arise." – Chrissy Smith, Vice President
Read Article
The Blood Center
"I've never had these options with any previous payroll providers and it has been a huge help." – Emmie Golemi, HR Director at The Blood Center
Read Article
BK Corrosion
"Netchex has taken my stress away. That's the truth. I wish we would have made the change to Netchex sooner, but they made the transition very easy." – Brenda Renteria, Controller at BK Corrosion
Read Article
Winters Title Agency
"Switch to Netchex because it will save you time which saves your company money in the long run." – Kerry Fritscher, Accountant at Winters TItle Agency
Read Article
Merchants FoodService
Merchants FoodService needed a payroll and HR company that could not only provide for their exact current needs, but also grow alongside them in the future. They found that in Netchex.
Read Article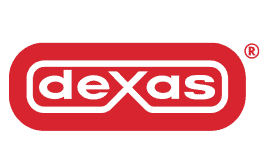 Dexas
Based on trust, benefits brokers have a unique relationship with their clients. Netchex values this relationship and works with Gallagher to enhance client experience.
Read Article
Brian Harris Auto Group
They switched to Netchex payroll software in 2016 to ensure their reporting was accurate, systems were connected, and compliance a non-issue.
Read Article

The Colony ER Hospital
Before switching to Netchex payroll software in April 2019, the Colony ER Hospital was using ADP – and was not thrilled with their experience.
Read Article